1
of
27
The chance that a wild animal will attack a human is low in most cases. Nevertheless, you need to know who need to be afraid of and what species are capable of it. Must notice that some of these creatures are more dangerous than others, some of them are even deadly harmful.
Hippos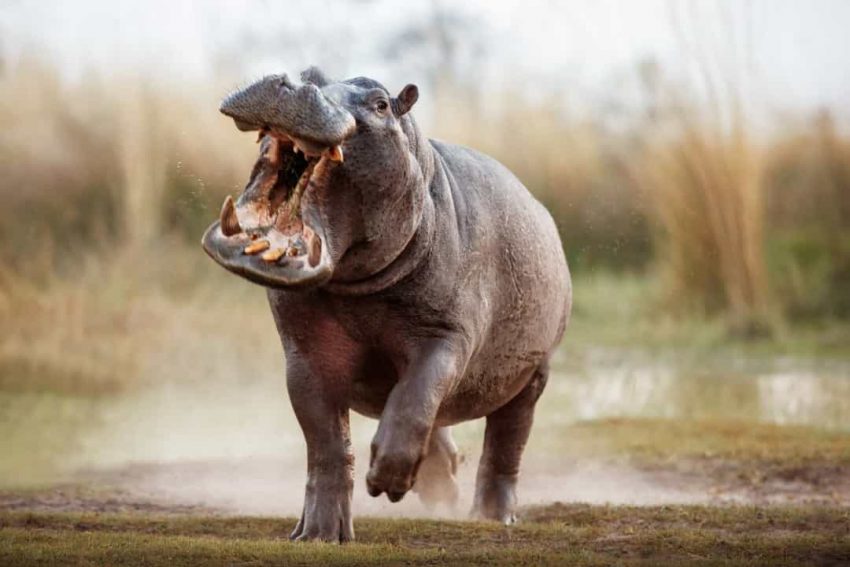 One of the most aggressive animals on the planet − Hippos. They're not afraid to attack people who get too close. Hippos kill about 500 people a year.
Crocodiles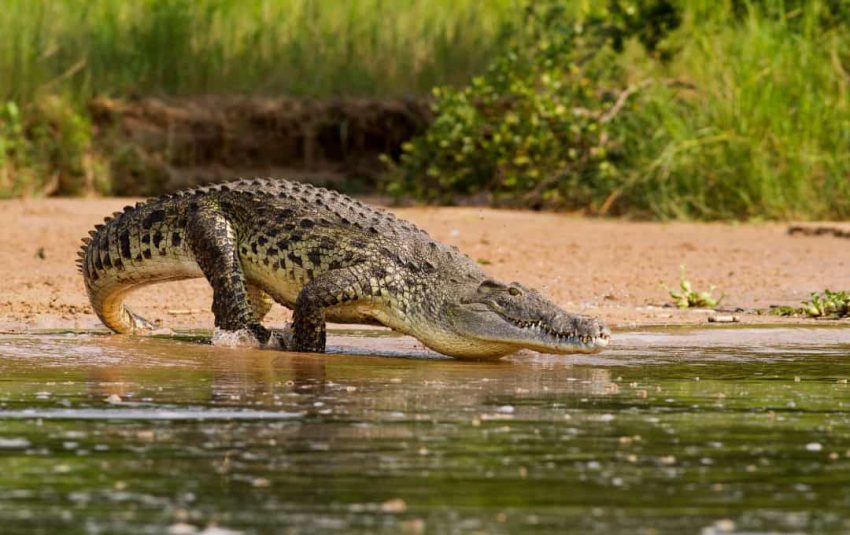 Crocodiles are thoroughbred hunters, they attack anything that enters their possession. About a thousand people killed every year by crocodiles.
Lions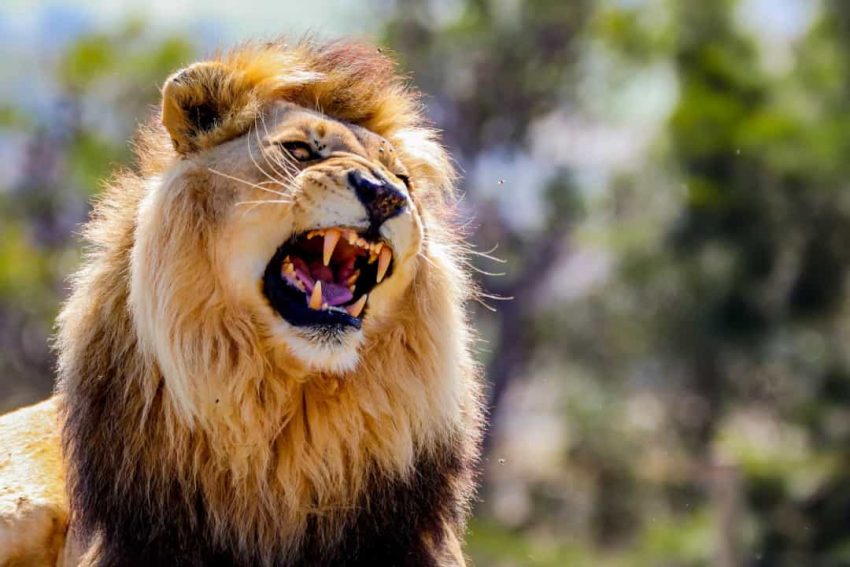 You do not want to be testing the patience of the beast's king. Hunting in their blood and is pure instinct, sometimes they consider people as prey.
Dogs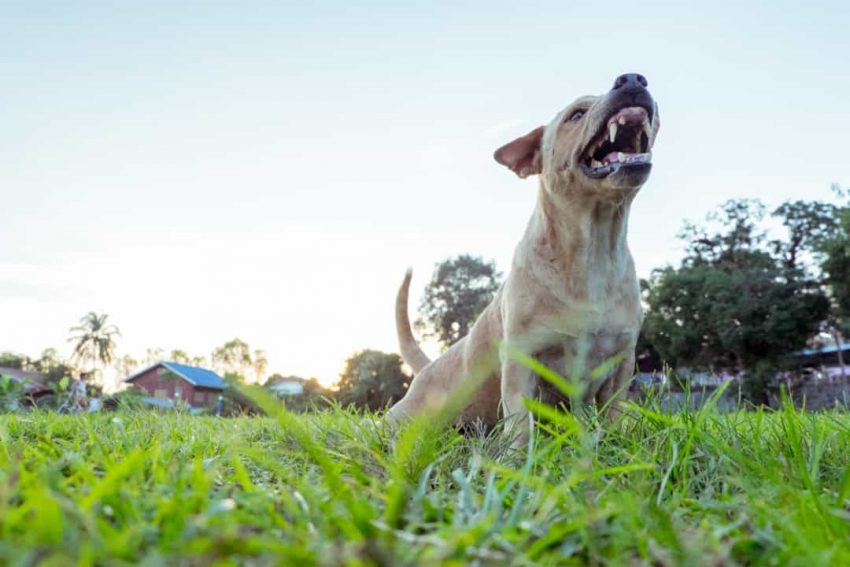 Man's best friend can be a nightmare too. This is a paradox, however dog is one of the most dangerous animals for human. Cause of rabies, there are 25,000 victims with a lethal outcome every year.
African buffalo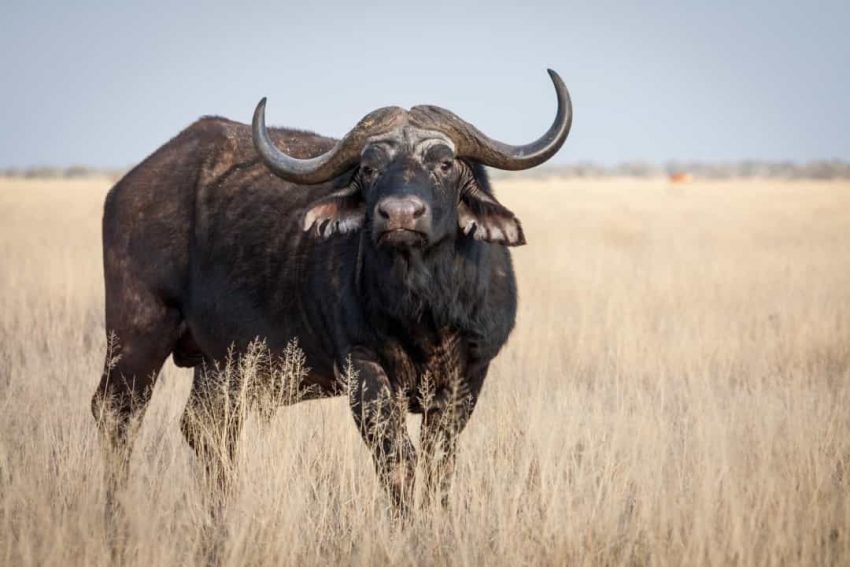 This buffalo is a relatively calm. However, if they feel threatened or are injured, they will definitely attack. African buffaloes are responsible for killing more hunters on the African continent than any other creature.
Leopards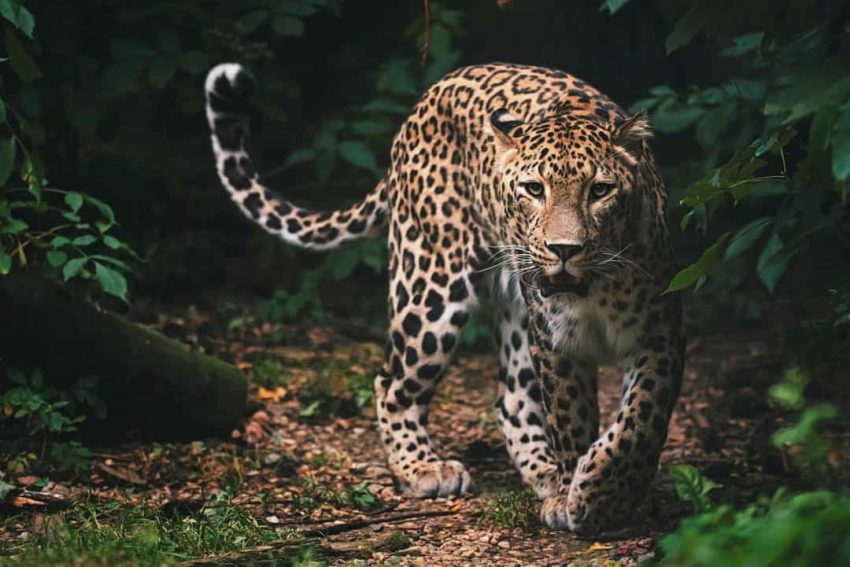 Leopards are not the scariest of the big cats, but due to habitat reduction, these cats attack more often. Every year, on average, about 30 people are fatally attacked by leopards.
Tigers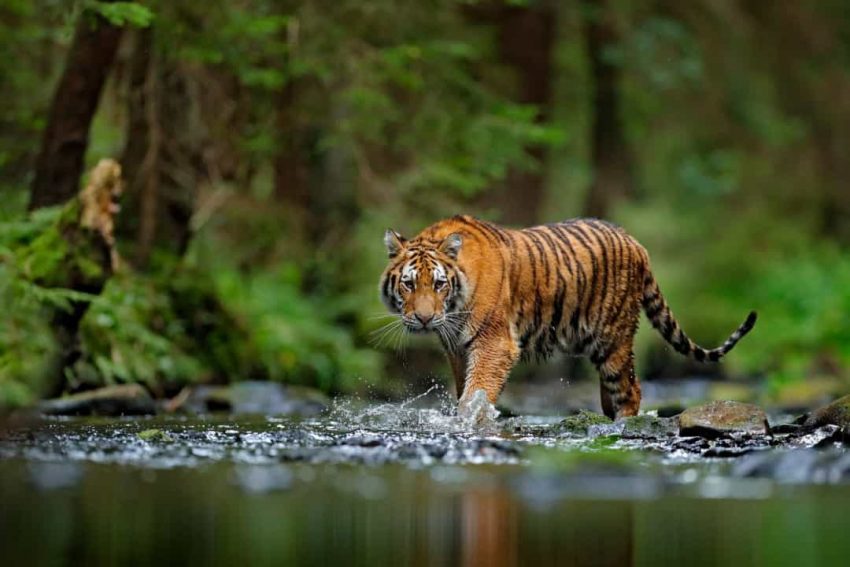 Tigers cause about 50 deaths per year. Tiger attacks are more common in India, but occasionally occur in zoos, including a fatal incident at the San Francisco Zoo in 2007.
Wolfs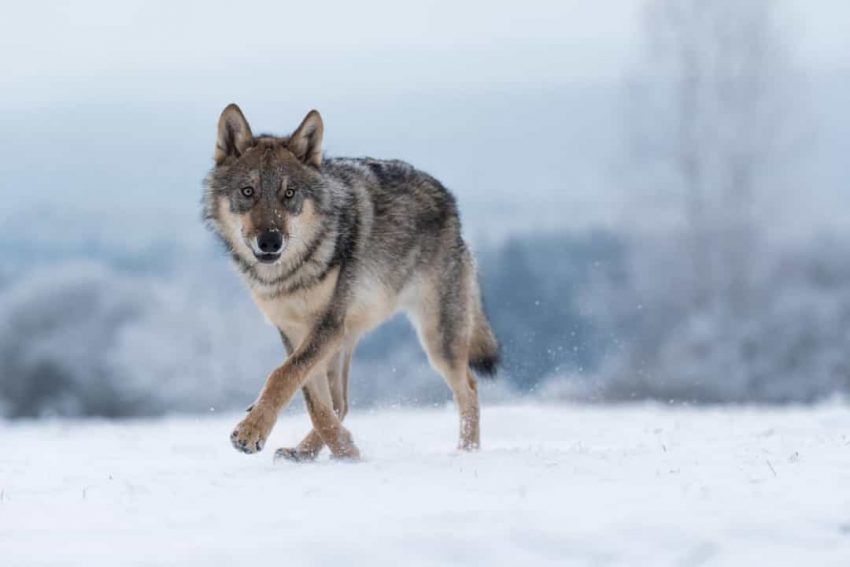 Wolves are usually fearful of humans and avoid if possible, but they may attack if scared or provoked. Every year, wolves kill about a dozen people.
Elephants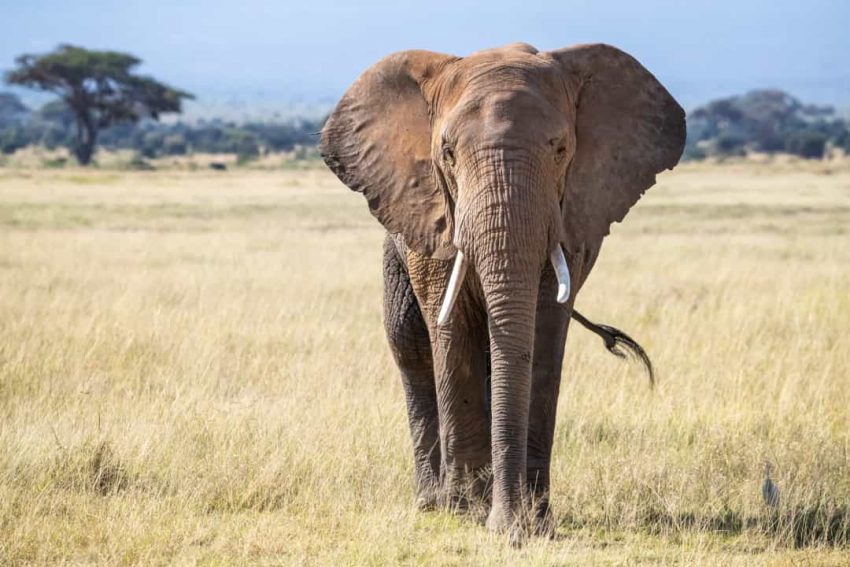 Elephants are herbivores, but if they feel threatened by poachers or too aggressive tourists, they definitely attack.
Deer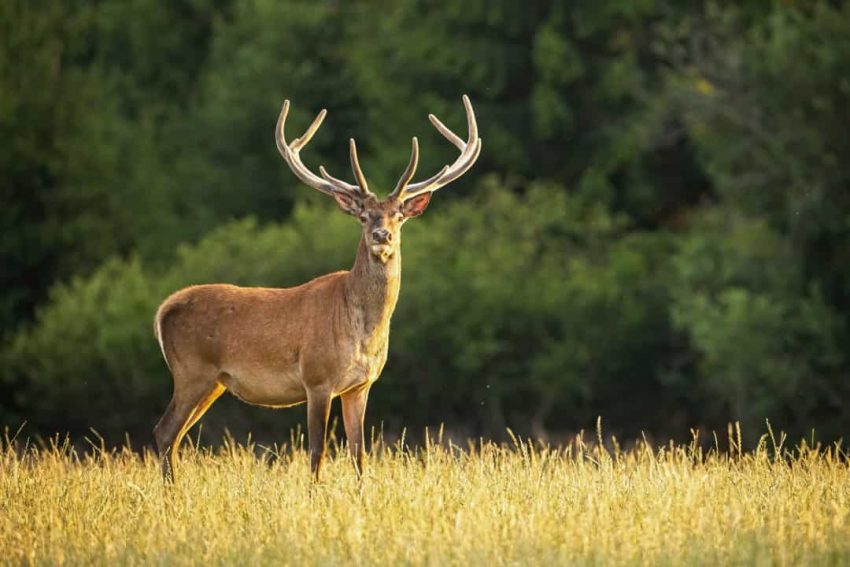 It is hard to believe, but about 130 people die every year because of deer.
Horses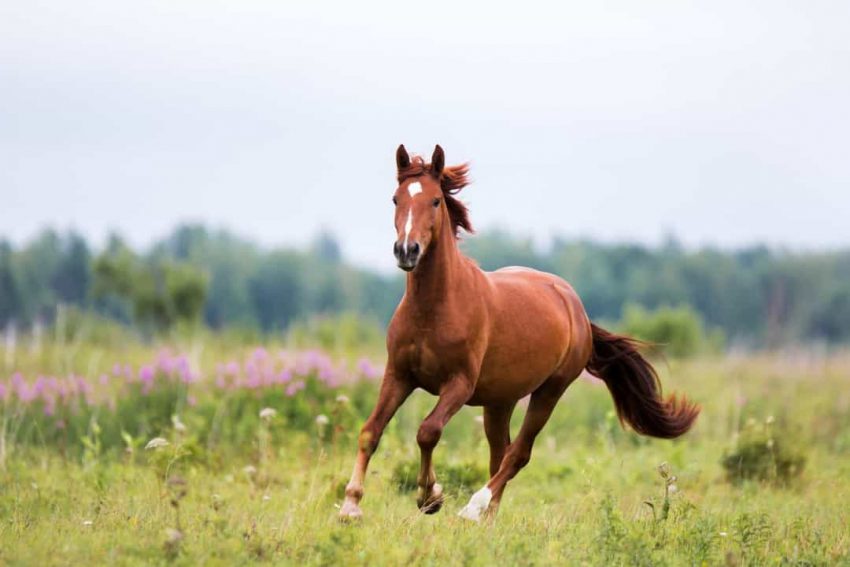 Horses are usually very gentle with people, but there are 20 deaths worldwide every year during riding.
Scorpions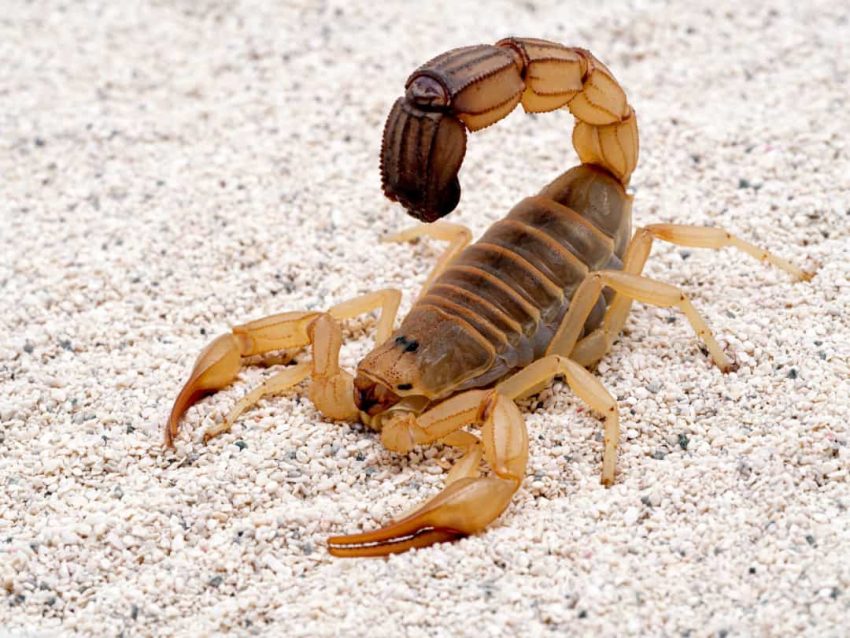 Only two scorpions have strong enough venom to kill a human: the yellow Palestinian scorpion and the Brazilian yellow scorpion. Children, the elderly, and people with weakened immune systems are particularly vulnerable to these creatures' neurotoxins.
Puffers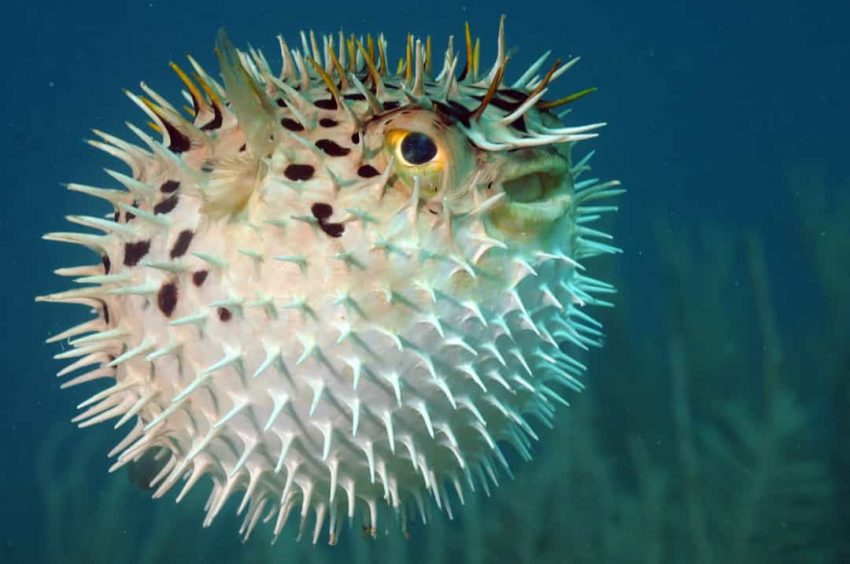 The pufferfish is the second most deadly vertebrate on the planet due to its powerful neurotoxin called tetrodotoxin. In Japan, it is used as a famous delicacy – fugu.
Stonefishs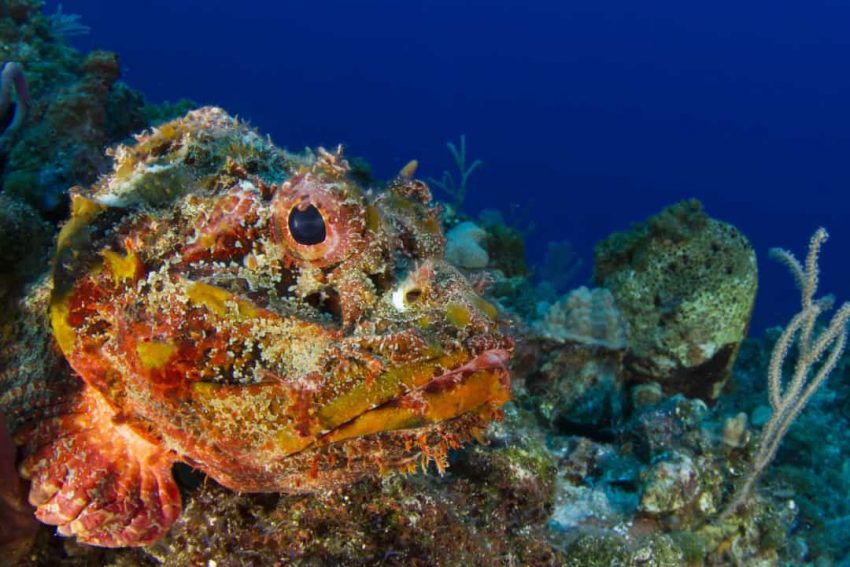 Stonefish got its name from its visually reminds rocks. Stonefish are highly venomous and ready to attack with powerful neurotoxins. Death caused by poison of stonefish can occur within an hour.
Blue-ringed octopus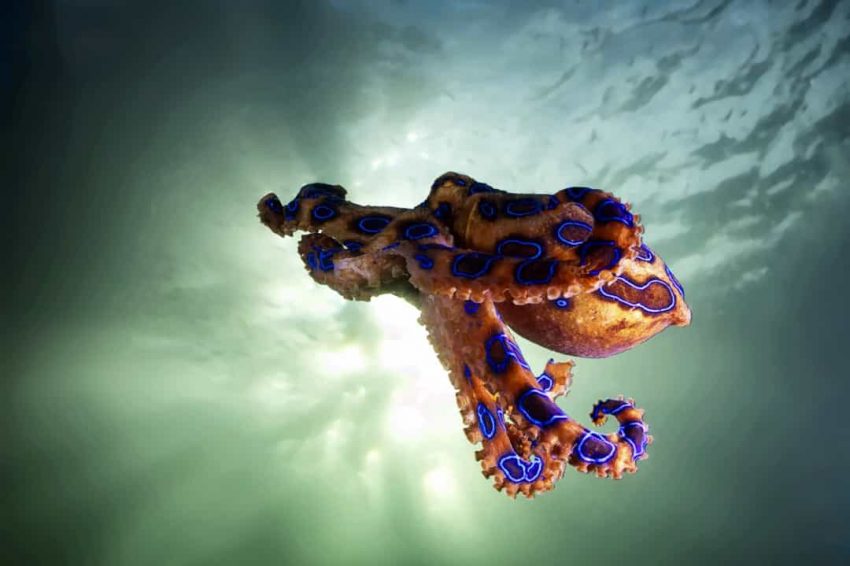 This peaceful creature lives in the Pacific Ocean around Australia and Japan. Attacks only when threatened. During the attack, the octopus releases a neurotoxin, 1000 times stronger than cyanide.
Golden poison frogs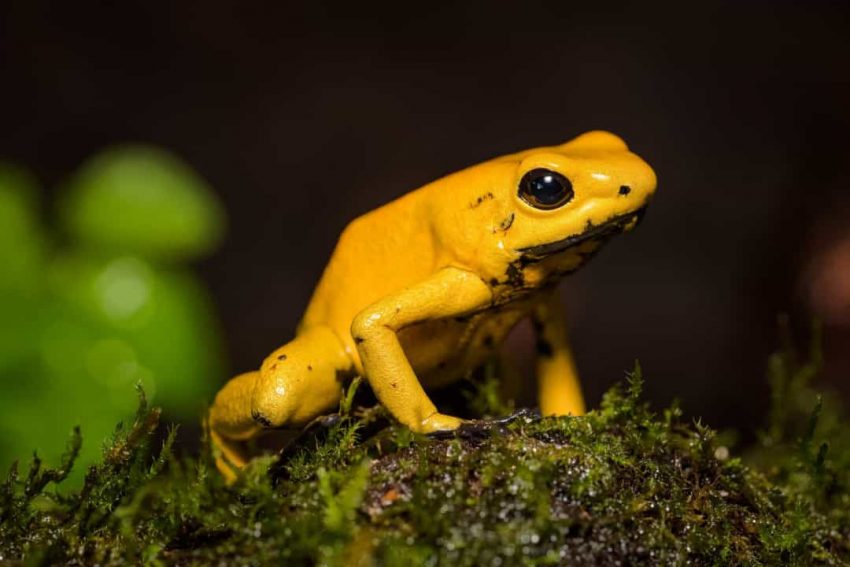 Its venom is called batrachotoxin. The frog inhabit in small rainforests along the Pacific coast of Colombia, venom is so powerful that one frog is enough to kill 10 grown men.
Armed spiders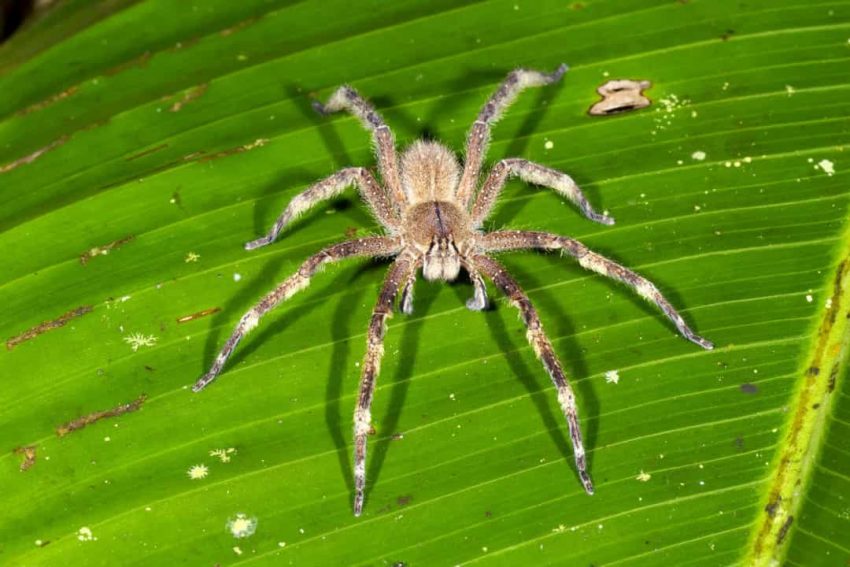 Bites from Brazilian wandering spiders are rare, but when they do occur, human death can come within two to six hours of the bite.
Freshwater snails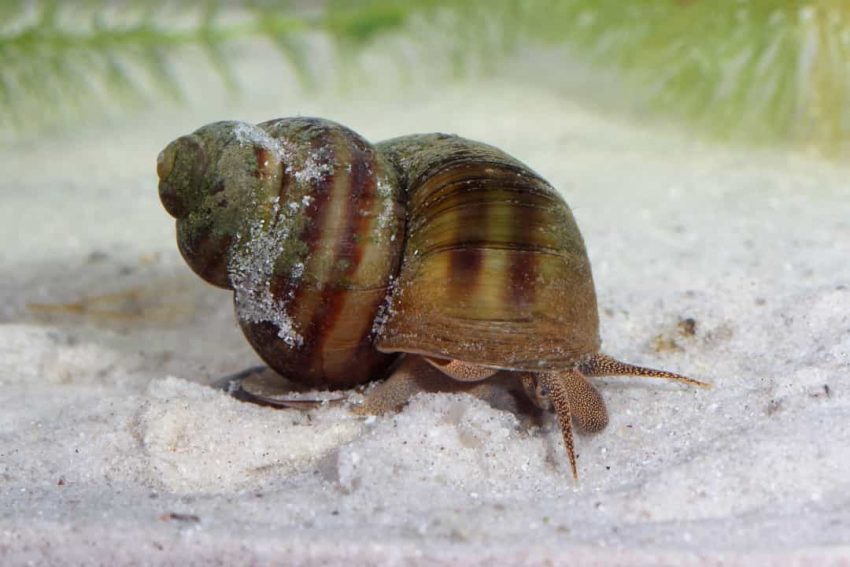 Freshwater snails produce a parasite that causes schistosomiasis. Its inhabit is tropical and subtropical fresh waters. Schistosomiasis can cause problems such as rashes, digestive problems, infertility, and bladder cancer.
Snakes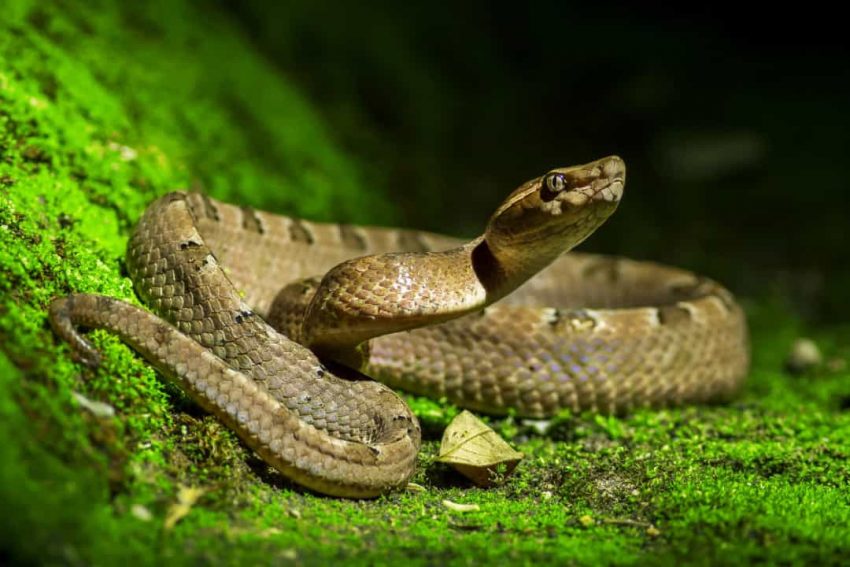 Snakes are the third-deadliest creature in the world, causing about 50,000 deaths each year. Deaths from snake bites are most often related to the lack of high-quality medical care.
Sharks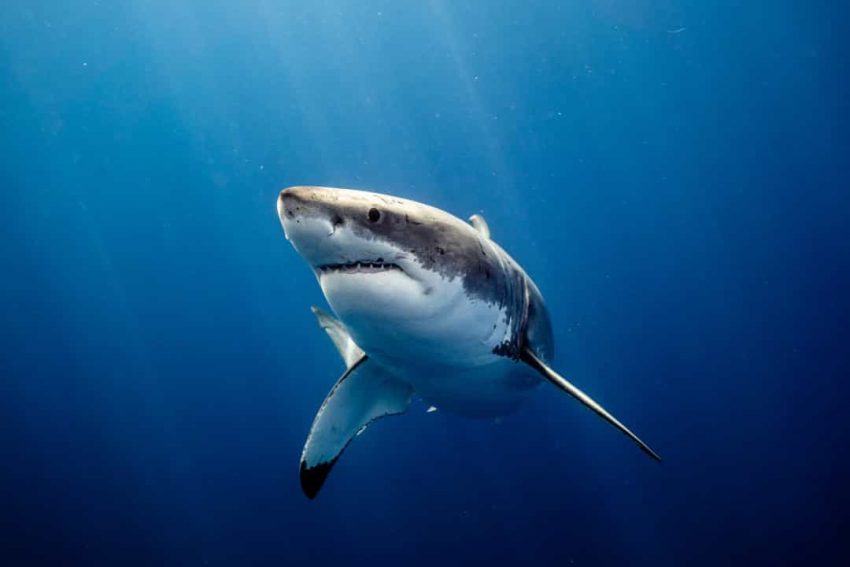 Most of us afraid of Sharks, but they only kill about five people worldwide every year. Compared to other animals on our list, this is not that much.
Jellyfish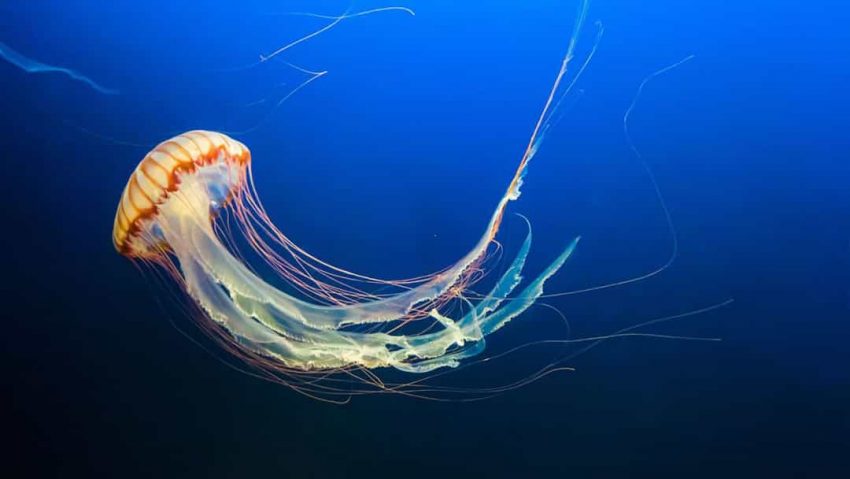 A jellyfish sting will surely ruin a good day at the beach. Out of 200,000 jellyfish stings a year, about 40 people are fatally injured.
Tapeworms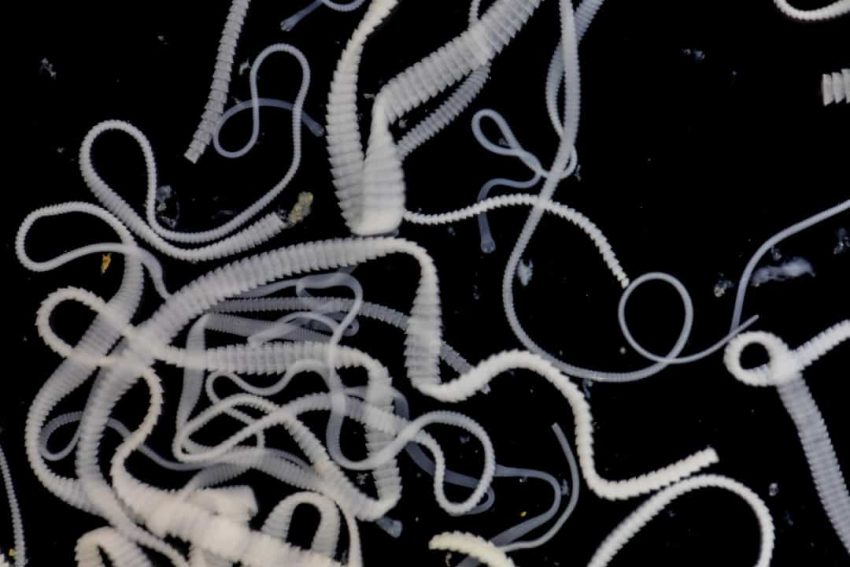 A tapeworm usually enters the human body through food or water contaminated with tapeworm eggs. People can live without symptoms for years before the infection suddenly becomes serious.
Bees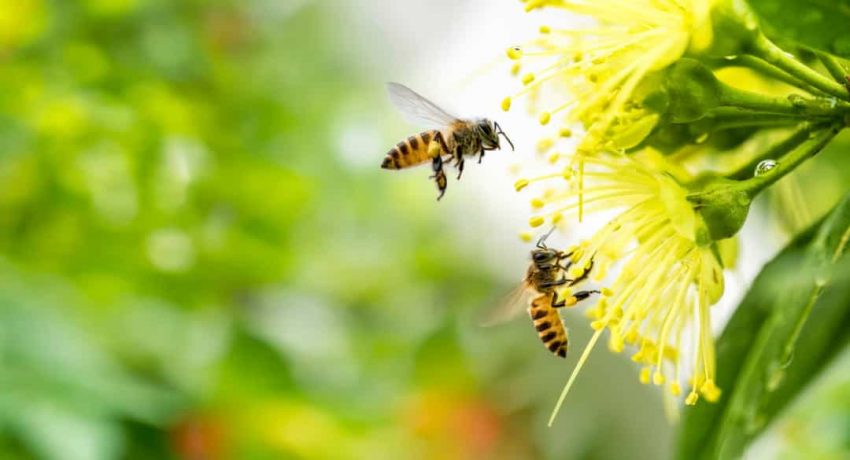 They can just sting you – it would seem that it's nothing to worry about. But for people with allergies, such a bite threatens anaphylactic shock. Anaphylaxis from bee stings is one of the main causes of death among people killed by bees.
Killer beetle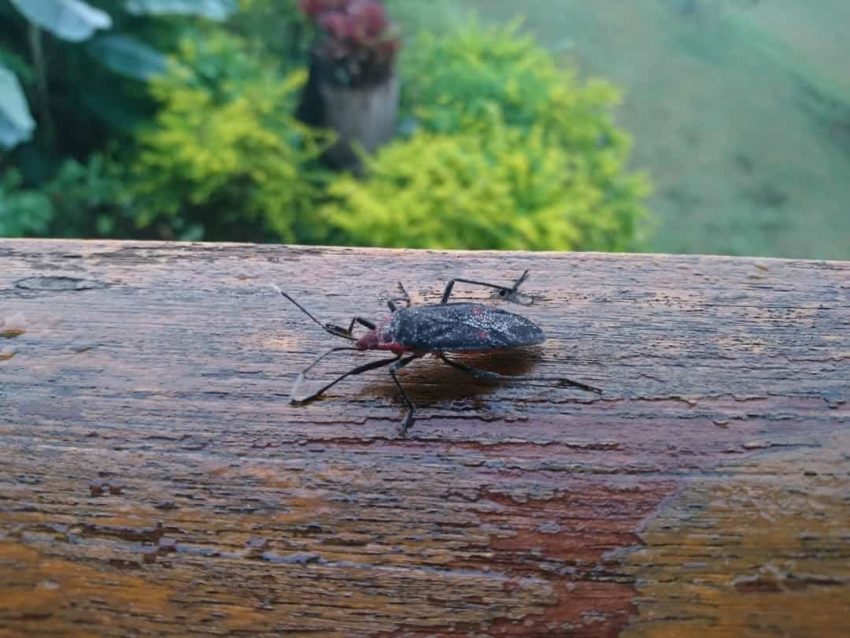 The killer beetle or killer bug transmits the dangerous parasite through feces. The parasite causes a condition known as Chagas disease, which can lead to severe swelling of the heart or brain. Chagas disease causes about 10,000 deaths a year.
Fire ants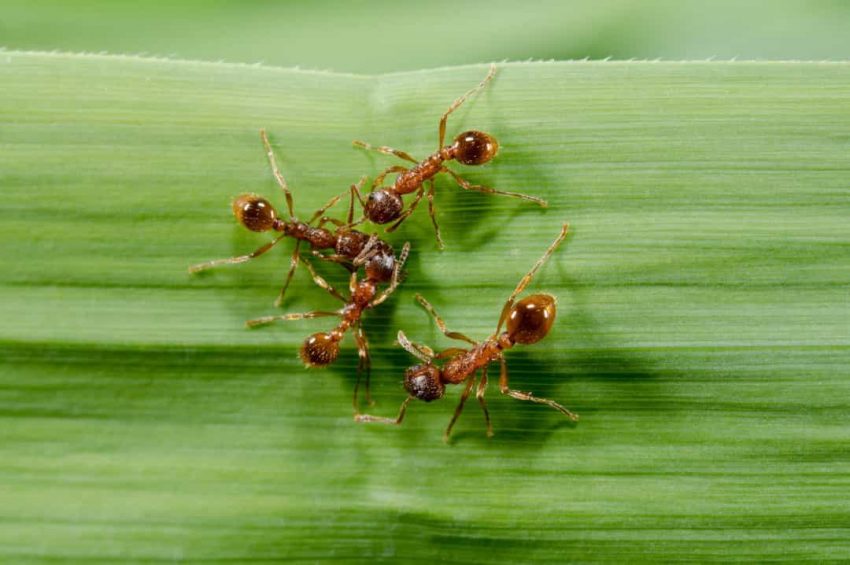 Fire ants may be small, but they are terribly ferocious. These ants are dangerous because they rush to their victims in large numbers, bite, and then inject a toxic poison.
Tsetse fly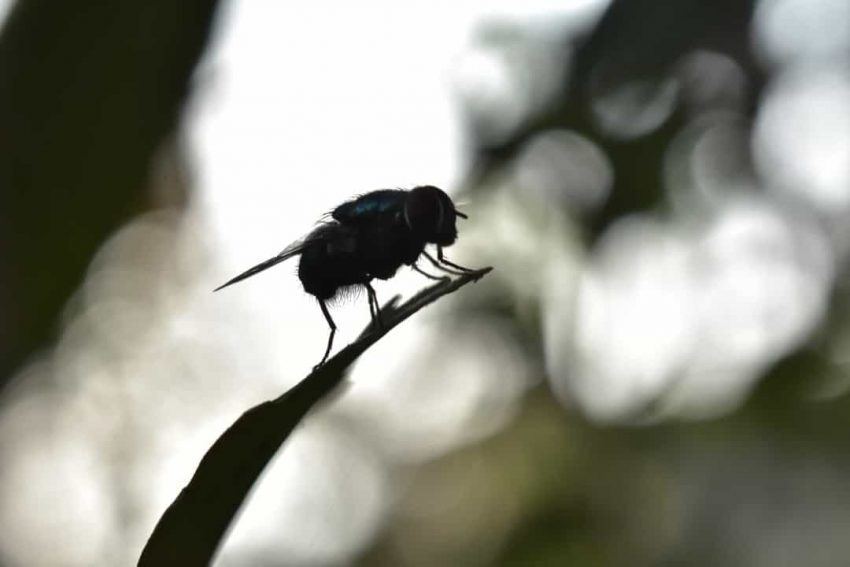 African sleeping sickness caused by a parasite carried by the tsetse fly. Despite that there is a cure for it, the number of deaths is still high.
Mosquitoes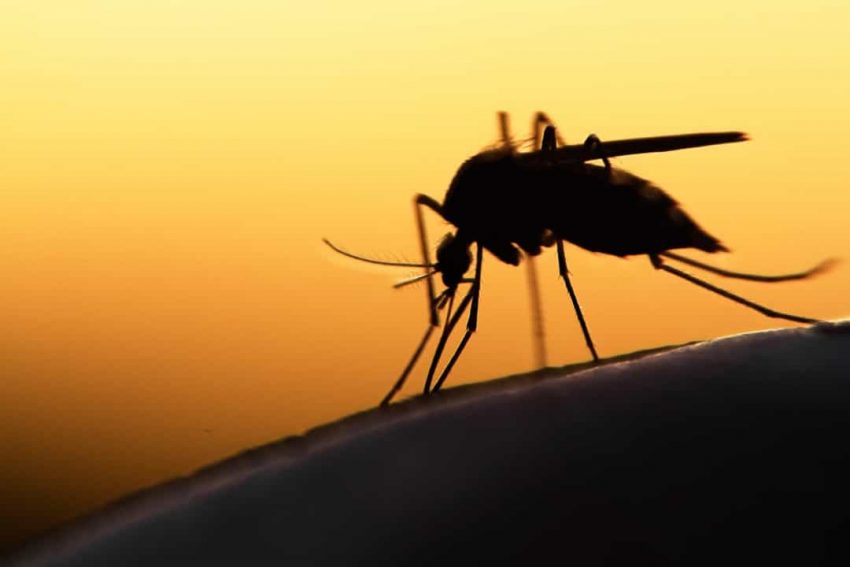 According to the World Health Organization, mosquito bites kill a million people every year, making them the deadliest animal on the planet. Malaria, as well as West Nile virus and dengue fever, causes most deaths.